NEW STARTERS - Reception Sept 2020
Welcome to Sacred Heart Primary School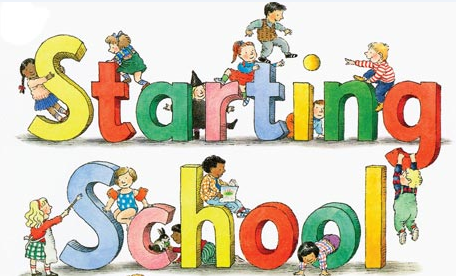 A huge welcome to all of our new children and families who will be joining Sacred Heart Catholic Primary school in September 2020. Below you will find our 'Parent Welcome PowerPoint' which contains some useful information. In addition, a copy of the Welcome Letter (which you should have received by email along with your admissions forms) is published below. Our school Prospectus can be downloaded here.
As I write this, we are currently in the second period of the lockdown ordered by the government. I fully understand that, as new parents, you will have lots of questions. If it were under 'normal' circumstances, we would be meeting face to face and talking through any questions you may have.
Although this is not possible at the moment, below I have provided an email address for you to use should you have any questions. I will answer them as soon as I can. As a final point, I want to reassure you that I will keep you as up to date as possible with any key dates or information you may need.
Thank you for choosing Sacred Heart Catholic Primary School and we look forward to meeting you all as soon as it is safe to do so. Please stay safe and well in the meantime.
Virtual videos - New Parents' meeting – coming soon
Mr Cooper, the Foundation team and the rest of the school, would like to welcome you to Sacred Heart Catholic Primary School. We will provide key information about our school as soon as school reopened. In the meantime, we would like you to find out more about our school by watching the attached video.
If, after your viewing, you have any queries, please contact us via the school office on:
office@sacredheart.peterborough.sch.uk
Transition visits and starting arrangements
We have uploaded a copy of our 'transition booklet' below. The booklet itself contains lots of information about the Foundation Stage in particular. When we have a clearer idea of when our school will re-open, we will contact you again with some information about transition dates and starting arrangements. Please keep an eye on this page as we will be updating it regularly with some useful tips to prepare your child for school.