2020 English Challenge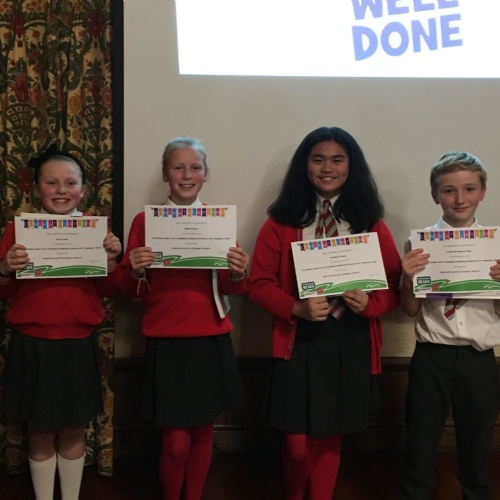 After winning our cluster heat before Christmas, on Tuesday 21st January 2020, Abbey, Lily, Lillie, and Gabriel took part in the city-wide final for the 2020 English Challenge.
The final consisted of eight schools answering a wide range of English questions either individually or in their teams.
After 90 minutes of fierce competition, we finished a superb 3rd place! Huge congratulations to our four Year 6 representatives for their hard work and efforts!