Important Update on Face Coverings from 24/09/2020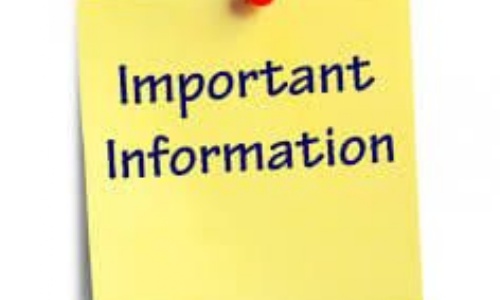 Dear Parents/Carers,
It has been almost three weeks now since all our children restarted and we have been really pleased at how successful this process has been. Over the summer break, we introduced a very wide range of rules and restrictions and these have been reviewed formally on a weekly basis and in some cases daily by members of SLT.
We now feel that it is the appropriate time to introduce am additional risk management measure to further protect our school community. From Thursday 24th September 2020, we are requesting that all adults wear a face covering when dropping off and collecting children from school. School adults will also be wearing a face covering at this time; however this will be removed prior to them entering the school building. Adults will not be wearing face coverings in the classroom as they impair the teaching and learning experience for everyone. Children are not required to wear a face covering at any time. If a child arrives wearing a face covering as a result of using public transport, this will need to be safely removed before entering the school premises. Lidded bins are available at each gate for this purpose.
This is a decision that we have not taken lightly and is one that has been jointly agreed on with senior members of our Multi-Academy Trust.
The spread of Coronavirus is unfortunately increasing once again and the government are beginning to reintroduce control measures across the country and we all have a part to play in reducing the spread of this virus.
If you have any questions regarding this or any aspect of our risk managements measures in place please feel free to see either Mrs Robertshaw or me.
Thank you for your continued support.
Regards,
Mr Cooper
Headteacher