World Book Day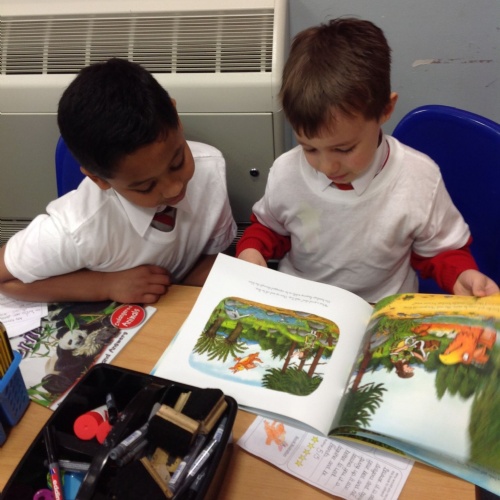 On Thursday the school celebrated World Book Day with lots of reading related activities.
It was lovely seeing the children partnered up and sharing their favourite books. The children worked hard to decorate their t-shirts with illustrations and quotes from their books and proudly showed off their work during a fashion show at the end of the day.
Each child was given the World Book Day £1 voucher which can be exchanged for one of the books released this year or used to save £1 on another book. Please use these, the books are available in supermarkets and book shops.
There are plenty of photos from the day in the Photo Gallery on the website